When:
September 17, 2021 @ 7:00 pm – 8:30 pm
2021-09-17T19:00:00-04:00
2021-09-17T20:30:00-04:00
Where:
Irvine Park
Beaver
PA 15009
Story lovers of all ages enjoy the annual free storytelling event, produced by the Beaver Area Heritage Foundation. Specially trained storytellers share their craft and delight audiences of all ages.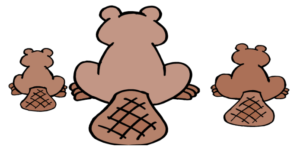 The widely acclaimed, annual "Beaver Tales" storytelling event, sponsored by the Beaver Area Heritage Foundation, returns to Beaver. We are so excited to be welcoming this diverse group of storytellers to Beaver County to help connect our communities to the world and celebrate different cultures!
A Lunch, Listen, and Laugh event will be held at noon at the Beaver Area Memorial Library. *Reservations are required to attend this event. Please contact the library at (724) 775-1132 for more information.
Also, our storytellers will be entertaining and captivating school children and students throughout the county at Elementary Schools and the Beaver Library.
The culmination of the Beaver Tales Storytelling Festival will be a special evening event at the gazebo in Irvine Park (the alternate / inclement weather location will be College Square School).
Make sure to bring your lawn chairs and blankets! This will be a free event for all ages, featuring these amazing, internationally acclaimed storytellers.
About This Year's Storytellers:
JUDI TAROWSKY
– Performing at Dutch Ridge Elementary School (Beaver Area), and Beaver Area Memorial Library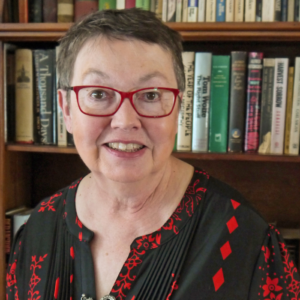 Judi was a newspaper reporter and editor for more than 25 years and wrote other people's stories. Now, as a storyteller, she gets to tell her own.
Judi is a native of Latrobe, PA, and grew up in New Castle, PA. She received a Bachelor of Science degree in journalism at West Virginia University. She worked for newspapers in the Upper Ohio Valley, and also spent time writing for an advertising agency. She now lives in Weirton, WV.
She discovered storytelling in 2006, and after winning first place in the inaugural Strand Theater Preservation Society Storytelling Festival Liar's Contest in Moundsville, WV, began her study of the craft in earnest. She went on to earn a Graduate Certificate in Storytelling from the University of North Texas Library Sciences program.
Since then, Judi has performed at festivals, libraries, museums, and special events in West Virginia, Ohio, Pennsylvania, South Carolina, Maryland, and Wales. She also has produced and coproduced storytelling festivals at Prickett's Fort in Fairmont, WV, and at Grand Vue Park in Moundsville, WV. She has been a regular storyteller during the summer at Wilson Lodge in Oglebay Resort, Wheeling, WV. Her original story,
"The Heroes of the U.S.S. Shenandoah" was the keynote for the 90th commemoration ceremony for the crash of the U.S.S. Shenandoah airship in Belle Valley,OH.
Judi enjoys telling her original historic narratives; old folktales and fairy tales, particularly from Wales; original tall tales and stories; and West Virginia ghost stories from the collections of Dr. Patrick Gainer, Dr. James G. Jones, and Mack Samples.
Judi also presents a workshop, "The Art of the Longform Historical Narrative: Researching, Building, and Telling Historical Stories."
She is a member of the West Virginia Storytelling Guild and a past president.
To learn more about Judi Tarowsky https://tellerjuditarowsky.com/

STARLA THE STORYTELLER (Tales that Teach)
– Performing at College Square Elementary School (Beaver Area), and Saints Peter and Paul School (Beaver)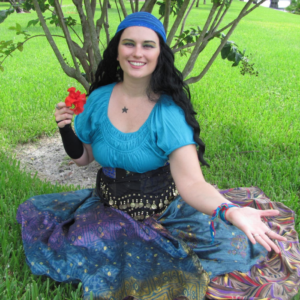 Misty Mator aka "Starla the Storyteller" is a children's entertainer who captivates children and families alike with timeless tales that teach history, celebrate culture, inspire creativity and promote moral values.
A member of the TELL: Pittsburgh Storytelling Series production team and co-chair for the StoryShare storytelling guild, Misty draws on her study of traditional myths and her experience as a mother-of-four to entertain and educate.
​She specializes in programs for PreK-3rd, but also performs for 4-6, high school, and adult audiences. She will recently performed for public adult audiences as a featured teller in Debut: A Fusion of Storytelling and Play and also performed in the Women's Storytelling Festival in March.
​She is available for booking via live virtual shows, pre-recorded shows (perfect for asynchronous remote or virtual education), and limited on-site live performances.
To learn more about Starla the Storyteller – https://www.starlathestoryteller.com/mistymator

HUGH HARPER
– Performing at New Brighton Area Elementary School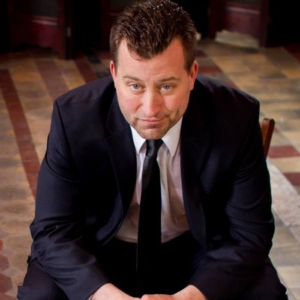 Hugh was born in the late 60s to Jim and Leslie in Center Twp, PA. He graduated from Center in 1987, which should indicate what his actual age may just be in spite of his best efforts to keep that number vague.
After a brief stint at Penn State, he ended up graduating from WVU in 1992, and was hired directly for a position as a teacher with the California Language Institute in Kumamoto City, Japan. He returned home to pursue a short-lived career as a heavy metal singer and songwriter, and then returned to Japan. He was hired as a teacher with the Okayama YMCA, where he stayed for over five years. Ever the restless soul, Hugh rode motorcycles, studied (the martial art) Aikido, and went on to produce and co-host several radio and TV programs. He was featured in the 1992 Cannes Film Festival award winning film "Dr. Akagi".
He moved back to the USA, first stopping in LA and then moving to NYC, where he was cast as a lead in an off-Broadway drama "1592: the Devil's Due". He was a co-founder, writer and performer with the avante-garde sketch-comedy group, Circle in the Squirrel. 9/11 changed everything and after 5 years in New York as a singer and actor, Hugh returned to Beaver County.
Hugh sings and play keyboards fairly regularly with 4 Mile Presbyterian Church. He also enjoys acting with the Bobcat players. He loves writing and playing blues with the Neon Oranges band.
Hugh currently focuses on voice overs and writing. One of his first books, "The Not-Quite Ready for Bedtime Stories" is on sale – a compilation of weird, metaphorical stories he has told to his daughter, Abby.
Hugh thanks his wife, Kristi of Café Kolache, and Abby for all their love and support.
To learn more about Hugh Harper – https://www.hughharpervoice.com/

MISTY MATOR
– Performing at College Square Elementary School (Beaver Area), and Saints Peter and Paul School (Beaver)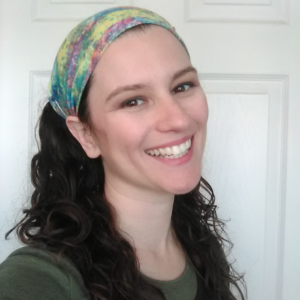 Misty is a Professional Storyteller, A Narrative Performer.
As a Narrative Performer, a Storyteller, I use my voice, movements, and facial expressions to convey the story. I interact directly with my audience. We experience the story together. I'm happy to perform at public events, shows, festivals, and more.
Storytelling is a family tradition I grew up with that I'm now excited to be able to share with others. My grandmother was from the same region of Germany as the Brothers Grimm, I learned fairy tales the same way they did — listening to a hausfrau sitting at her kitchen table! This began a lifelong love of stories for me. I studied writing and theater in college, and it came full circle one day when I volunteered to come to my son's preschool to tell stories. They asked if I would be willing to come regularly, and I've been performing professionally ever since.
I perform traditional, original, and personal narratives for adults and all ages. I also perform as my alter ego Starla the Storyteller, perfect for the "masters of play" (otherwise known as PreK-3rd). I am available for performances, workshops, and consultations. I am available virtually during the safety measures for the Covid 19 pandemic
To learn more about Misty Mator – https://www.storytellermistymator.com/

MARSHA WONG
– Performing at Rochester Area Elementary School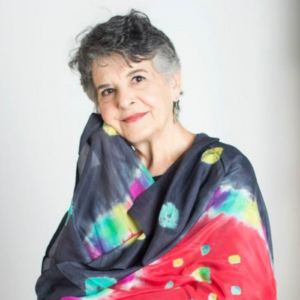 Marsha traveled around the world in search of new stories to tell. She trekked from place to place; haunted mansions in North America, mystical pyramids in Egypt, temples in Japan, gardens in the Himalayas and houseboats in Kashmir.
She has learned the ancient art of storytelling while sharing many a peace pipe with the shamans, traversing with the griots in the wilds of jungles, listening to the gurus in India and walking the Inca trails of Machu Picchu with spiritual leaders.
The knowledge she has learned is woven throughout her stories. Marsha's use of various dialects and her animated presentations will enrich and entertain you. Whether it is a collection of stories, a program or workshop, take the journey with her as she spins her tales.
To learn more about Marasha Wong http://www.marshawongstoryteller.com/