When:
September 21, 2018 @ 7:00 pm – 8:00 pm
2018-09-21T19:00:00-04:00
2018-09-21T20:00:00-04:00
The widely acclaimed, 10th annual "Beaver Tales" storytelling event, sponsored by the Beaver Area Heritage Foundation, returns to the Beaver Gazebo on Friday, September 21, 2018. 
It is very exciting to be welcoming a diverse group of storytellers to Beaver County to help connect our communities to the world and celebrate different cultures.  The storytellers will arrive on Thursday, September 20 and will be greeted by Beaver Hosts/Hostesses at Felicity Farms Bed and Breakfast in Brighton Township. A welcome dinner for the storytellers and event planners is also planned for Thursday, September 20th.
A Lunch, Listen and Laugh event with Mrs. Marsha Wong will continue to be held at the Beaver Library the following day. Mrs. Diane Wakefield, Beaver Librarian, will hostess this event at noon on Friday, September 21st. Reservations are required to attend this event.  Please contact the library at 724-775-1132. 
Additionally, on Friday, September 21st, our storytellers will be entertaining and captivating school children throughout the county. Temujin will be telling tales at State Street Elementary School (Ambridge Area) and at Rochester Elementary School (Rochester Area). Mrs. Marsha Wong will be entertaining students at Saints Peter and Paul (Beaver) and Our Lady of Fatima (Hopewell Area) and the Beaver Library. Mr. Don White will entertain the students at in two separate assemblies at College Square Elementary (Beaver). Finally, Rev. Robert Jones, Sr. will be crafting stories for the students at Dutch Ridge Elementary (Beaver) during two morning assemblies.
The culmination of the Beaver Tales Storytelling Festival will be a special evening event at 7:00 pm on Friday, September 21st, at the gazebo in Irvine Park (the alternate/ inclement weather location will be College Square School). Make sure to bring your lawn chairs and blankets! This will be a FREE event for all ages, featuring these amazing, internationally acclaimed storytellers. 
About this year's storytellers: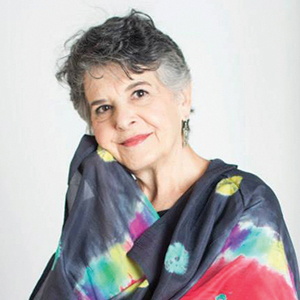 Marsha Wong
Marsha Wong has traveled around the world in search of new stories to tell. She trekked from place to place; haunted mansions in North America, mystical pyramids in Egypt, temples in Japan, gardens in the Himalayas and houseboats in Kashmir. She has learned the ancient art of storytelling while sharing many a peace pipe with the shamans traversing with the griots in the wild jungles, listening to the gurus in India and walking the Inca trails of Machu Picchu with spiritual leaders. The knowledge she has learned is woven throughout her stories. Marsha's use of various dialects and her animated presentations will enrich and entertain you. Whether it is a collection of stories a program or workshop, take a journey with her as she spins her tales. As a teacher, and mother of three, she used her stories daily trying to engage and encourage the children is a vast variety of ways. Many of the stories continually exposed and helped develop good character, values and virtues.  To learn more: http://marshawongstoryteller.com/my-story
---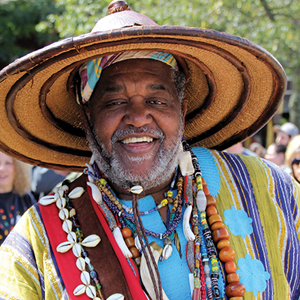 Temujin 
Gathering a crowd with the sounds of an African talking drum, Temujin welcomes you to travel the world on storytelling journey that will have you laughing and learning along the way. With roots in West Africa's Yoruba culture, Temujin's repertoire includes over 200 tales – never told the same way twice! No time or place is too far for his stories to reach – the only thing he might need is a little help from you!!!! Please view Temujin at: https://www.youtube.com/watch?v=G7uLfv5_uP8
---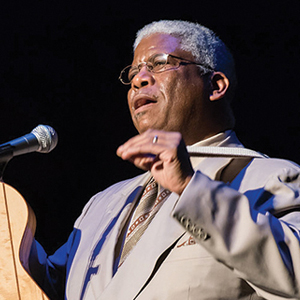 Rev. Robert B. Jones, Sr.
Robert is a nationally known and featured storyteller whose resume includes several performances at the National Storytelling Festival (Jonesborough, TN), the Bay Area Storytelling Festival (San Francisco, CA), Cave Run Storytelling Festival (Cave Run, KY), Cape Girardeau Storytelling Festival (Cape Girardeau, MO), the late Kathryn Windham's Tale Tellin' Festival (Selma, AL), The Ark Storytelling Festival (Ann Arbor, MI), The Frisco Storytelling Festival (Frisco, TX), The North Alabama Storytelling Festival (Florence, AL) and many others. 
Robert's stories combine elements of music, humor, along with emotion, fact and fiction to convey the truths found in our shared culture. Sometimes he tells personal and family stories and at other times he tells stories drawn from the lives and legends of blues and gospel performers that he grew up listening to and learning about. Some of his stories center around struggles of race and faith.  Regardless of the subject his stories are always engaging and powerful. Robert and his wife Bernice were both deeply inspired by the late great Kathryn Windham. She was a woman who could make you laugh, make you cry, make you think and make you feel, all in the same set. Rev. Robert Jones is often blessed to do the same. More to read: http://revrobertjones.com/storytelling
---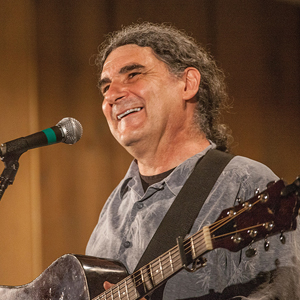 Don White 
The Story's the Thing
"I think of myself primarily as a storyteller," says Don White, "but the road I took to get there took me through stand-up comedy and folk music."
Storytelling is the heart of Don White's career. Whether he is singing and playing his guitar, talking to his audience, or writing his memoir, it all starts with a story. And he has helped others to find their gift for a good story, too. He has taught ordinary people how to use humor to make it easier to speak in public, started the long-running Speak Up! Spoken Word Open Mic in his home town of Lynn and was a keynote speaker at the "Sharing the Fire" edition of the Lanes Conference. "And on any given night, he is somewhere working a crowd from tears to laughter. Read more: http://www.donwhite.net/