When:
February 21, 2023 @ 7:00 pm – 9:00 pm
2023-02-21T19:00:00-05:00
2023-02-21T21:00:00-05:00
Where:
Beaver Station Cultural & Event Center
250 East End Avenue
Beaver
PA 15009

Contact:
Beaver Area Heritage Foundation
724-775-7174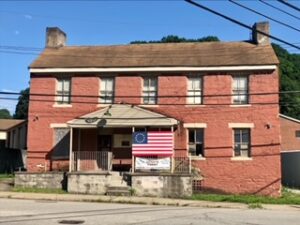 In March 1791, Treasury Secretary Alexander Hamilton shocked the western frontier when he proposed a domestic excise tax on whiskey to balance America's national debt. The law, known colloquially as the "Whiskey Act," disproportionately penalized farmers in the back country, while offering favorable tax incentives designed to protect larger distillers. Although Hamilton viewed the law as a means of both collecting revenue and forcefully imposing federal authority over the notoriously defiant frontier, settlers in Western Pennsylvania bristled at its passage. They demanded that the law be revoked or rewritten to correct its perceived the injustices, and begged their representatives to lobby Congress on their behalf.  This event is free and open to the public. Bring a friend!
PROGRAM MEETING PRESENTATION
7:00 P.M.  |  Tuesday, February 21, 2023
Beaver Station 250 East End Avenue Beaver, PA 15009