When:
February 15, 2022 @ 7:00 pm – 8:30 pm
2022-02-15T19:00:00-05:00
2022-02-15T20:30:00-05:00
Where:
Beaver Station Cultural & Event Center
250 East End Ave
Beaver
PA 15009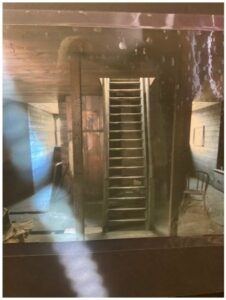 We are excited to announce that a very important and thoughtful donation to the Beaver Area Heritage Foundation will be the official name of annual speaker series that returns in 2022. "The Gary and Carole Buffington Speakers' Series"
Fugitives' Hideaway in New Brighton "Safe-House"
The thoughts of slaves were always to flee the cruel treatment of bondage. They were willing to endure the hazardous and arduous flight and the constant apprehension of being seized and returned. Their first destination was Pennsylvania. The Quaker abolitionist movement was strong here. The runaways were given refuge at Beaver County's Underground Railroad safe houses, offering shelter, food, clothing and medical aid. The fugitives arriving here found it the most receptive of their plight. The Underground Railroad movement in Beaver County played a pivotal role in the success of many runaway slaves reaching Canada and freedom.
Odette Lambert is a graduate of Geneva College, a former teacher and member of the New Brighton Historical Society. She became involved in the Underground Railroad movement when another teacher asked about our area's role in it. Her story tells of the arrival of the first slaves in America, the fugitives' arrival in Beaver County and the Underground Railroad involvement on their road to freedom.
Please join us for this special program meeting presentation by Odette Lambert on Tuesday, February 15, 2022 at 7:00 p.m. Bring a friend!