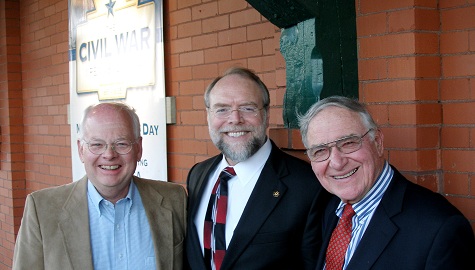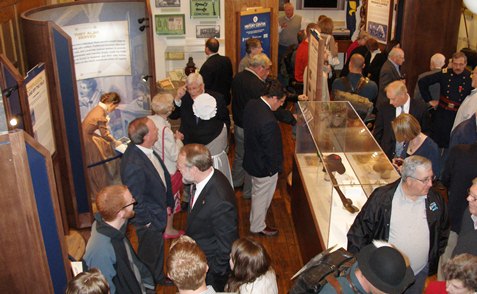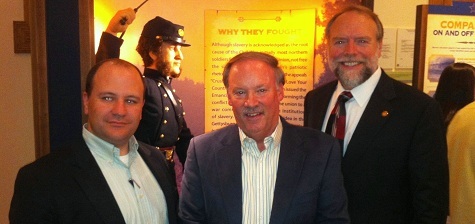 Rob Griffin (left) and Jack Bechdel of local corporate sponsor Eaton Corporation, with Andy Masich of the Heinz History Center (right).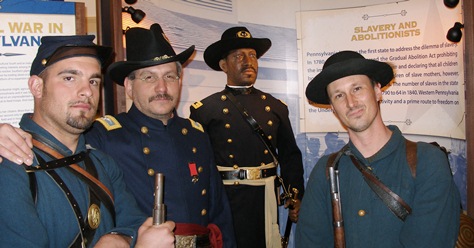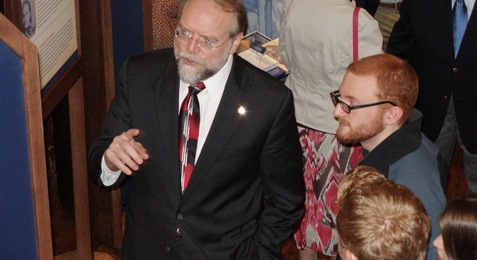 Heinz History Center CEO Andy Masich explains details of the Strong Vincent display to Geneva College history majors who are interns at the Heritage Museum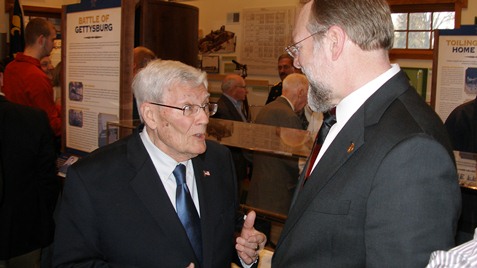 Longtime Heritage Foundation leader and former museum chair Bob Smith with Andy Masich
Museum trustee and education chair Dennis Pittman with refreshments volunteer Joan High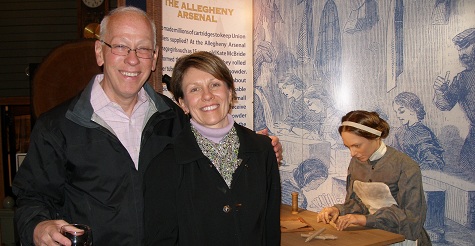 Bobbi and David O'Leary with the Kate McBride/Allegheny Arsenal display — Dave is the immediate past president of the Heritage Foundation and chair of its Beaver StationSteering Committee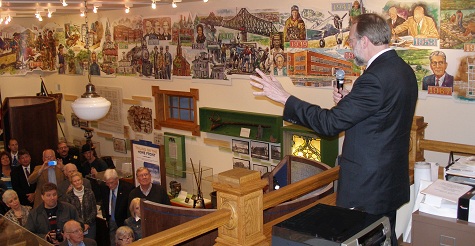 Heinz History Center CEO Andy Masich in remarks to the audience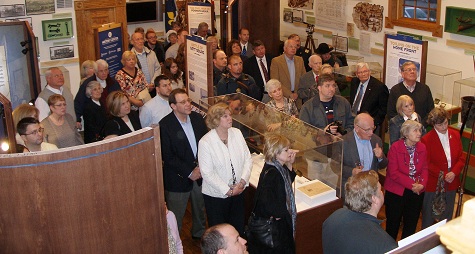 Dozens of dedicated museum volunteers, corporate members and donors listening to remarks by Andy Masich, as he expresses his appreciation for this exhibition effort, with hope for future collaboration together.
Back to exhibit page
Sponsors

This exhibit has been created by the Senator John Heinz History Center and sponsored by Peoples Natural Gas and Institute for Museum and Library Services, in partnership with Pennsylvania Civil War 150.
Eaton Corporation is local corporate sponsor of the display.