Sep
21
Tue
(Rescheduled) BAHF Speaker Series: The Lost Giants

@ Beaver Station Cultural & Event Center
Sep 21 @ 7:00 pm – 9:00 pm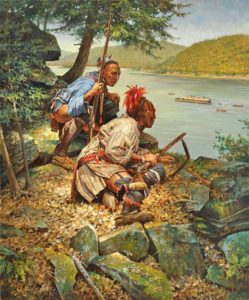 Since Europeans first arrived in Pennsylvania in the 17th century, the flora and fauna of the region have battled to adapt. With every plow, shovel, pick, and hoe the ecological balance of the colony shifted. Some species prospered, while other vanished, but one mystery remains: what role did the American buffalo play in this drama of ecological imperialism? While many assume that buffalo ranged freely in the colony of Pennsylvania, the historical record is sparse, and physical evidence is non-existent. The question remains: were these lost giants a casualty of imperial conquest, or were they even here at all?
Brady J. Crytzer teaches history at Robert Morris University. He is the recipient of the Donald S. Kelly and Donna J. McKee Awards for outstanding scholarship in the discipline of history. A specialist in imperialism in North America, he is the author of a number of books, including War in the Peaceable Kingdom: The Kittanning Raid of 1756 and Hessians: Rebels, Mercenaries, and the War for British North America. He is also the host of Dispatches: The Podcast of the Journal of the American Revolution.
Nov
16
Tue
(Rescheduled) BAHF Speaker Series: Speaker Dr. Carleton Young, Author of "Voices from the Attic – The Williamstown Boys in the Civil War"

@ Beaver Station Cultural & Event Center
Nov 16 @ 7:00 pm – 9:00 pm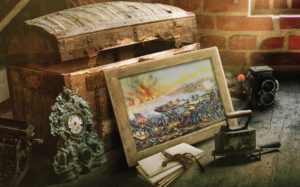 Imagine clearing out your family attic and discovering hundreds of letters written during the Civil War. Join us as Dr. Young shares about being faced with that very situation. Not knowing why his family had the letters, Dr. Young used the resources of Ancestry.com and other sources to discover how two Vermont soldiers fit into his family heritage. Using excerpts from their letters, which are filled with in-depth accounts of battles and army life, Dr. Young has woven together their dramatic war-time narrative into the context of the war and adds in additional information about the friends and relatives who fought by their side. This event is free and open to the public.