Oct
6
Wed
(Cancelled) 53rd Annual Charter Day Dinner

@ Beaver Station Cultural & Event Center
Oct 6 @ 6:00 pm – 9:00 pm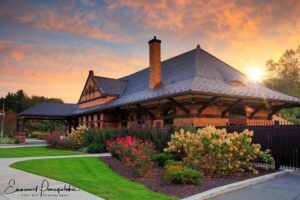 The Charter Day Dinner to be held Wednesday, October 6 at Beaver Station at 6 p.m. is an annual event for members of the Beaver Area Heritage Foundation. This year marks our 53rd year of our founding. It is a time of review, reflection and celebration of our many accomplishments and service to our local community. This event is open to the public. Reservations are $40 per person. Visit rsvp.beaverstation.org for more information.
Nov
16
Tue
(Rescheduled) BAHF Speaker Series: Speaker Dr. Carleton Young, Author of "Voices from the Attic – The Williamstown Boys in the Civil War"

@ Beaver Station Cultural & Event Center
Nov 16 @ 7:00 pm – 9:00 pm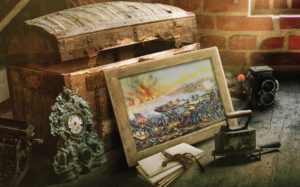 Imagine clearing out your family attic and discovering hundreds of letters written during the Civil War. Join us as Dr. Young shares about being faced with that very situation. Not knowing why his family had the letters, Dr. Young used the resources of Ancestry.com and other sources to discover how two Vermont soldiers fit into his family heritage. Using excerpts from their letters, which are filled with in-depth accounts of battles and army life, Dr. Young has woven together their dramatic war-time narrative into the context of the war and adds in additional information about the friends and relatives who fought by their side. This event is free and open to the public.