When:
September 21, 2021 @ 7:00 pm – 9:00 pm
2021-09-21T19:00:00-04:00
2021-09-21T21:00:00-04:00
Where:
Beaver Station Cultural & Event Center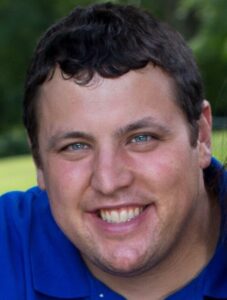 The Lost Giants: Ecological Imperialism and the Search for Buffalo in Colonial Pennsylvania
Since Europeans first arrived in Pennsylvania in the 17th century, the flora and fauna of the region have battled to adapt. With every plow, shovel, pick, and hoe the ecological balance of the colony shifted. Some species prospered, while other vanished, but one mystery remains: what role did the American buffalo play in this drama of ecological imperialism? While many assume that buffalo ranged freely in the colony of Pennsylvania, the historical record is sparse, and physical evidence is non-existent. The question remains: were these lost giants a casualty of imperial conquest, or were they even here at all?
Brady J. Crytzer teaches history at Robert Morris University. He is the recipient of the Donald S. Kelly and Donna J. McKee Awards for outstanding scholarship in the discipline of history. A specialist in imperialism in North America, he is the author of a number of books, including War in the Peaceable Kingdom: The Kittanning Raid of 1756 and Hessians: Rebels, Mercenaries, and the War for British North America. He is also the host of Dispatches: The Podcast of the Journal of the American Revolution.
Please join us for this special program meeting presentation by Brady J. Crytzer on Tuesday, September 21 at 7:00 p.m. Bring a friend!