When:
November 19, 2019 @ 7:00 pm – 8:30 pm
2019-11-19T19:00:00-05:00
2019-11-19T20:30:00-05:00
Where:
Beaver Station
250 East End Avenue
Beaver
PA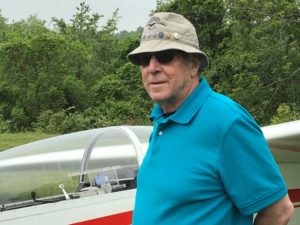 In January 1952, Betty Lee Bennett became the youngest person in the world to fly an airplane alone at age 10. LIFE Magazine covered the story of her solo trip in Havana, Cuba. She remained in the Guinness Book of Records for thirty years until her nephew, Kenny Bennett, broke her record at age nine.
The story of what led to these accomplishments by the two young South Beaver Township residents began in 1928 when Amelia Earhart advised Al Bennett to join the Army Air Corps and pursue his dream of flying. The story continues through Al and Mary Bennett operating a Piper Cub distributorship near Trenton, New Jersey in the 1930s. Alfred Brokaw Bennett, Jr., their son, was raised to live for flying. The Bennetts were featured at many aviation events including the opening of Greater Pittsburgh Airport in 1952. When Al, Sr. was Vice-President of Taylorcraft aircraft manufacturing at the Conway-Pittsburgh Airport in Beaver County, he and Al, Jr. flew to Mexico where Al, Jr. completed his first solo flight at the age of 11. Al, Jr. was presented with the Federal Aviation Agency's most prestigious award – the Wright Brothers "Master Pilot" Award in 2018.
Please join us for a presentation by Al Bennet, Jr. about these and many other Flying Bennet adventures on Tuesday, November 19 at 7:00 p.m. Bring a friend!