When:
September 4, 2021 @ 9:00 am – 5:00 pm
2021-09-04T09:00:00-04:00
2021-09-04T17:00:00-04:00
Where:
Irvine, Quay, and McIntosh Parks, Beaver PA 15009

Contact:
Carrie Ondrusek
724-241-3288
CLICK FOR 2021 GARRISON DAY MAP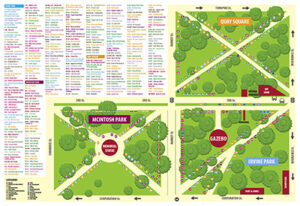 Beaver Area Heritage Foundation's 42nd annual Garrison Day Show and Sale, held in the beautiful green central parks of Beaver, is one of the community's largest, most exciting and visible events each year, drawing more than 10,000 visitors annually.
Garrison Day is named in honor of the military garrison stationed at Fort McIntosh in the late 1700s. The First Company Fort McIntosh Garrison began the event as a way to make money to purchase items that they needed for the Garrison.
The event now involves hundreds of arts and crafts and antiques vendors, a variety of food and refreshments, an art show, and music by Beaver County Radio (Live Broadcasting at the event).
For questions, please contact event coordinator Carrie Ondrusek at ‪(724) 417-9209 or garrisonday@beaverheritage.org