Beaver Heritage Museum Collection & Research Center
Browse Our Collections  |  College Internship Opportunities
Among the many success stories of the Beaver Area Heritage Museum are the museum's growing body of more than 108,000 artifacts, and the dedicated commitment of the team of volunteers which actively manages this collection.

Michael Baker International Archive
Led since 1997 by volunteer Midge Sefton, the group has evaluated hundreds of historical items, and recommended to the board of trustees whether they should be added to the collection. In a given year, the board has approved the accession of scores of artifacts from dozens of individuals.
These have ranged from items representing Senator Matthew Stanley Quay, Revolutionary War fort-builder Gen. Lachlan McIntosh, legendary Indian scout Sam Brady and the Curtiss-Wright plant to the new courthouse, Beaver Volunteer Fire Department, Beaver Area School District and the late Mayor Robert Linn. [ more ]
The hardworking committee is responsible for acquisitions, accessions and de-accessions, loans and conservation of all historic exhibits. Without these volunteers, the museum could never undertake such a large-scale effort to collect unique objects that have shaped Beaver's identity over the past 200 years.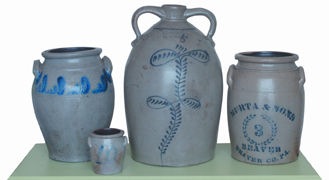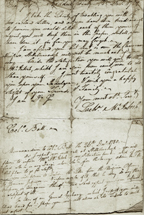 The criteria for accepting donations are that an artifact must have a direct link to Beaver, Bridgewater, and Brighton and Vanport Townships. The museum also asks for history of the artifact, such as the age, place of origin and how the donor came to possess it.
The committee generally will accept one duplicate of any artifact already in the collection, and additional copies will generally be offered to another museum.
The first efforts of the group in 1997 were cataloguing artifacts in temporary storage in the basement of the Beaver Borough building. Once the museum was built, the team helped move a separate set of artifacts from the Beaver Area Memorial Library where they had been in display for many years.
Over the past few years, the museum has received grants from the Pennsylvania Historical and Museum Commission. These funds have been used to train volunteers, update shelving, purchase acid free materials for artifact storage, and repair and restore old glass lantern slides and produce 8-inch x 10-inch copy prints of each.
For more information, please contact info@beaverheritage.org.