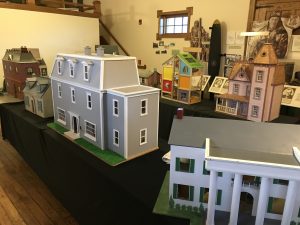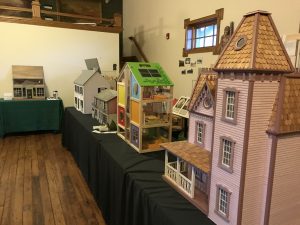 The limited engagement 2018 exhibit to begin this year's displays is the Vintage Dollhouse collection.  In celebration of the donation to our museum of "Salpattica"  which is a large dollhouse built in the post-Depression era, the museum celebrates with a variety of dollhouses that are on loan from several families. Each one has a story!  From  using the building and decorating of the dollhouse and general store with her grandchildren while battling an illness or, in another case, creating fond memories of working with mom to add the details to the house to make it look their actual home to even just a more modern dollhouse often played with by a young girl, each house has a special meaning to the family who donated it.  
Coming soon will be the opening of "Salpattica" on our museum grounds.  This is a life sized dollhouse that we are sure will see  many great visits from our  museum guests.  
Stop in and visit on the weekends.  Saturday hours are 10:00-4:00 and Sunday is 1:00-4:00.